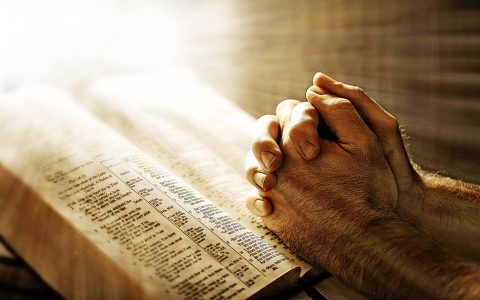 1 John 5:14 ~ This is the confidence we have in approaching God: that if we ask anything according to his will, he hears us.
Each week in our worship service we take the time to share our thanks to God and our burdens.  
The following is our ongoing prayer list:    Thanks to all for your prayers! 
There is also a special time of prayer at 5:30pm on Thursdays in the chapel.    Join Joni for these special prayer times.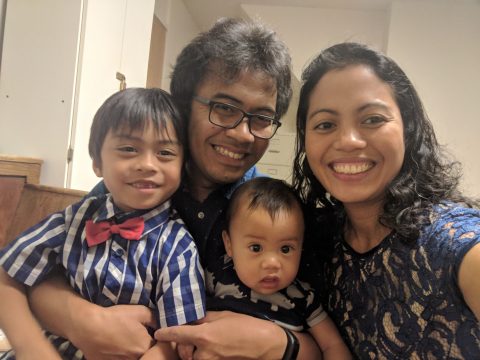 Joni & Ping Digaum with J.D. & J.C.
January 11
Pat - I got  some good sleep last night! Praise God.
Josie - My father-in-law has thyroid cancer.  He will have a biopsy done.
Christy - Sandy Palmer, my daughter's mother-in-law has pancreatic cancer.  It was in remission but it is now back.
Mary - continue to pray for my son and his wife's jobs.  Praise that Ann & Bob are here today.
Dick - Keep Ruth in your prayers.  Her one leg is not working now.
Cindy - Mary Baker is declining and please pray for peace for her and the family
MaryKay - Sky has been sick and could use encouragement.  The girls that I bring to church... their great grandma passed away. Please pray for the family
Kelly - Continue to pray for my friends Morgan and Colby for their health.  Reesie was sick, but is now better.
Josie - Praise for my new job position.  Pray for me. I have a lot to learn.
Egina - A friend at work, her father is in the hospital.  His name is Harvey
Ann - Praise to be here.  Thanks for your prayers.  I love our family here.
Jodi - Please pray for Jayden at school.  He is in the hospital with a genetic disease affecting his spleen.
January 4
Wendy - Please continue to pray for my sister, Sydney, she has cellulitis and had o go to the hospital.
Mary - Continue to pray for my son who has no job and his wife might lose hers.
Kelly - A friend went through a bad divorce and is now having heart issues.  She's only 26 and if it doesn't get under control the doctor said she could have a heart attack or stroke.
Another friend had cancer that came back.  He's only 27.  His kidneys are possibly shutting down.
Pat - Pray as this is the time of year I have to start looking for teachers.  prayers for guidance.
Rebecca - I was in the fitting room at the store and I slid and couldn't get up. and hit the floor and side hard.  Went to ER to check it out.  No broken bones or bleeding. Praise God
Jonathan - Praise I have struggled with my own business, but have a good ob for the month.
Ty - A friend I've been working with passed away.  Pray for his family
Martha - A friend is in the psych hospital and will be there for awhile.  Her boyfriend is taking care of everything for her.  Pray for them.
Jessica - Pray as school begins again on Monday and for those traveling back.