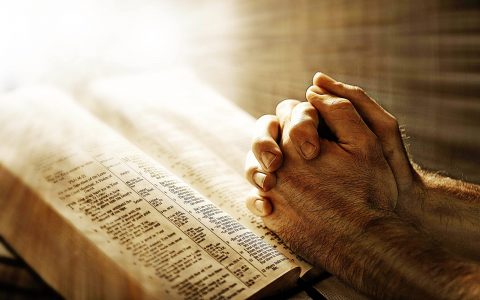 1 John 5:14 ~ This is the confidence we have in approaching God: that if we ask anything according to his will, he hears us.
Each week in our worship service we take the time to share our thanks to God and our burdens.  
The following is our ongoing prayer list:    Thanks to all for your prayers! 
There is also a special time of prayer before Sabbath School each week as well as 6pm on Wednesdays before Mid-week Study.    Join Joni for these special prayer times.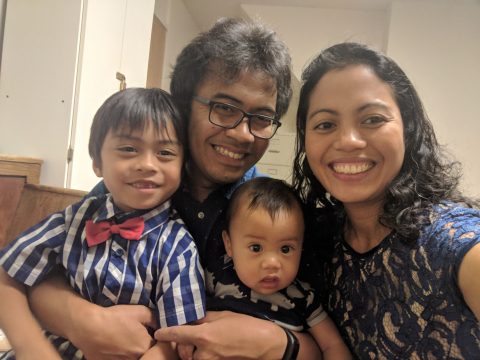 Joni & Ping Digaum with J.D. & J.C.
March 16
Cindy - My Aunt Iris was diagnosed with lymphoma.  She is in the hospital in Seattle.  She is 85 and things don't look good.  Please pray for her.
Jodi - We have a praise!  Joni our daughter is expecting a baby the last of August!  We will be grandparents again!
Joan - Kris's father Jim has heart problems
Pat - Pray for the mission trip.  We raised all the money and we leave on WEdnesday morning at 6am.  Pray it will have an impact on the orphanage and the kids going.  that it will be a revelation of God's love.  It will be on facebook.  Idaho Conference Youth Mission Trips
Jim - Yes, please pray for their safety and protection while they travel and are there.
Nikko - Louise has a kidney infection and not feeling well.
March 9
Jessica - Gianna is funded for her mission trip!  They leave on the 20th - April 2
Brian - We made it safe to California and visited Carolee.  She is getting settled and starting to get involved, but misses you all.
Jonathan - I was at work and cutting a pan with a utility knife and it slipped and cut a gouge out of m wrist.  Glad it didn't hit any veins!  Thanks to God
Vickie - Praise God, I had a bone scan and it is normal.  I don't have osteoporosis
My friend Pam, has foster kids and they are causing trouble.  Pray for their anger control.
Emily - I have a praise.  My friend Erica at school told me she wants to be baptized.
Sky - My praise is that my friend Liz is here
Also pray for 2 people at work.  One has paralysis on 1/2 their face, the other's wife was in a car accident.  They have 3 kids.
Josie - Praise that my son-in-laws hearing is recovering.  My husband is out of the woods.
Cindy - Pray for a friend in the hospital at St. Al's. with a collapsed lung.  Her name is Bonnie
Bob - I was going to schedule surgery and they said I cannot do to my health, so now they will do tests to see which works best.   Don't stop praying!
Dave - Greg's biopsy came back, nothing serious.  Thanks for your continued prayer.
Susan - Thanks for the visitors that are here and welcome!  Thanks for our new members, Sky & Lyric and Rodrigo and his family here as well.
Bert - Charlene & Wes Anderson who used to be members here are having health issues.
Pat - The doctor said my heart is good and surgery is scheduled for Tuesday.
Dora - Thanks to those who open doors, etc for me....   My kneecap is hurting again, pray there is no more surgery
Ann - I love you all.  This is a praying church.  the Holy Spirit is here and blesses us.  I love my Jesus.  I need prayers to go through this with my husband.
Don - My foot hurt and I got a spur removed.  I was up and trying to walk and fell and hit the windowsill with my head....  it cured my back pain!  Thank the Lord!
March 2
Bob - Ann & I have been on a health roller coaster since November.  In and out of the hospital.  Thanks to Roberta for sending us bulletins and for ALL those who visited and even cleaned our house for us!   Don't stop praying for us!
Jonathan -  Praise God!  I'm working as a tile contractor now and getting jobs.  God knows and is leading us.  Stay faithful.  Praise Him in the good times and bad.
Nikko - I have an unspoken request and also my cat of 14 years is sick.
Sky - I'm going to the Grief class and it has been good...  Thanks to all at this church.  I'm overwhelmed with how kind you all are.  We can have a revival in this church.  We need to bring back the younger ones.....
Sue - I've had heart issues and they don't know what to do.  They are doing tests to see why my heart has been racing and painful.  Thanks for your prayers.
Pamela - Lots of our family is sick, Kelly, Nolan, Mom, Tiffany.....   also I've had headaches for months and when I went to a chiropractor and got my neck back in place, they went away!
Jim - Thanks for your prayers for court yesterday.  God said no, but we are OK and thanks for your prayers.  He knows what is best.
Jean - I went to Stanford and the tumor is not malignant!  I will probably have to have it removed, but thanks for your prayers.
Emily - Pray that I can get adopted.
Mary - I saw Tim Weber and he is a miracle!  He is doing well and looked good.  He almost didn't make it.  
Joan - It's Dakota and Zion's birthdays today.
Tom - Our anniversary was this past week.  26 years!