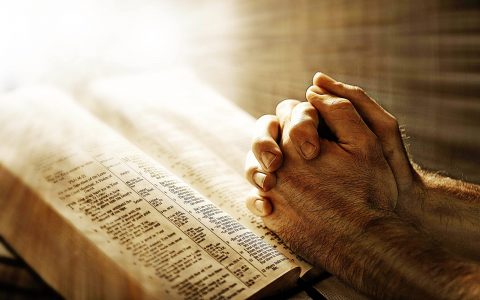 1 John 5:14 ~ This is the confidence we have in approaching God: that if we ask anything according to his will, he hears us.
Each week in our worship service we take the time to share our thanks to God and our burdens.  
The following is our ongoing prayer list:    Thanks to all for your prayers! 
There is also a special time of prayer before Sabbath School and after the Worship Service each week as well as 6pm on Wednesdays before Mid-week Study.    Join Carolee & Joni for these special prayer times.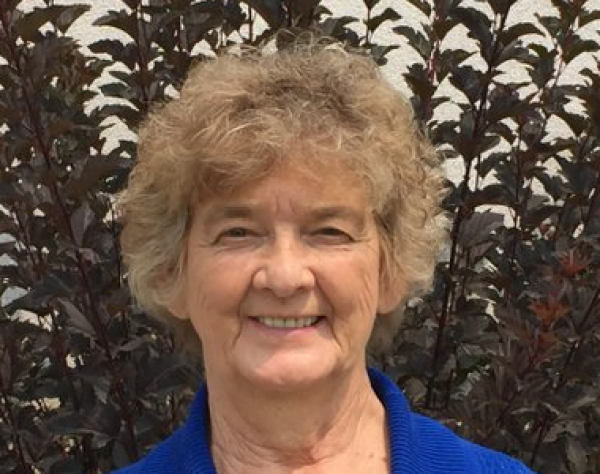 Carolee Ayala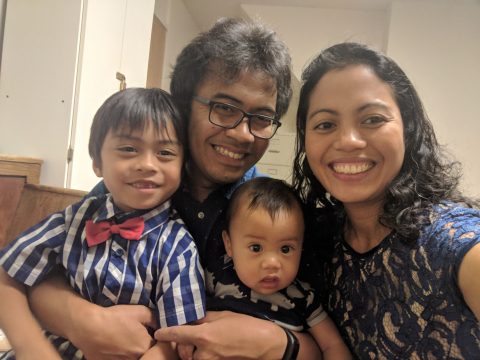 Joni & Ping Digaum with J.D. & J.C.
Aug. 11
Vickie - Pray for my husband, Everett, He will have a hip replacement on Thursday.  Also for me and the surgeon that God will guide his hands.  My friend Ann is having stomach surgery the same day.  It will be a long day for me.
MaryKay - We've been going to the women's prison and the person that has the credentials to get in has dropped out and we can't go til we have 24 hours of volunteering.  So we can't go back until we find someone that can go with us.  Pray we can do that.
Ann - My husband has been having horrible headaches.  Need to go to the doctor, but can't until Monday.  Please pray for him.
Mary - Pray for Nancy Bova.  She is having a rough time with her mouth and can't come.
Pamela - Leticia needs prays, They are having to take her cousin off of life support this morning.
David - Mom is having a difficult time being in a new place and missing friends and not driving.....
Roger - Please pray my wife will keep coming to church.  She came last week. I also had a discussion with someone at work about the Sabbath. Pray for them.
Tom - Pray for a friend of mine, Robert, that is maybe softening toward God
Egina - Priscilla had a lot of bills from the hospital with Tyson.  They were there 20 days.  She went to the hospital to see what to do about paying because it was so much and they told her she can get a grant to help pay.  It was a real blessing!
Aug. 4 - 
Dennis - Today is Paulo's 32nd birthday.  We praise God for him, He is a blessing.
visitor - Thanks to the Lord for our families here for a reunion and look forward to the reunion in heaven.
Bob - It's our 42nd anniversary today....
Nikko - My sister had a mild heart attack.   
Jim - Thanks for your continued prayers for us and my brother.
David - Community service is alive and running.  We need a place to grow.
Reesie - I have holes in my knees and they hurt
Nolan - Next week my mom and dad are traveling to a wedding.  I pray they have a safe trip
Roger - I am thankful my wife is here with me today. 
I have a friend who is going through a custody battle
My hip is giving me problems and I don't want surgery again.
visitor - Thanks to the Eagle church for the memories.  My uncle raised his kids in this church.
Melissa - We are going to have to have mom go to an assisted care.  We found a place in Eagle.  Some days are good some are not.  Please pray she can accept it.
Josie - I'm sad I'm not in Colorado with my granddaughter who is 5 today.  Pray she gives her heart to Jesus and grows up in His way.
Kelly - Thanks for your prayers for my surgery.  It went well.  I feel alright and continue to pray for my healing.