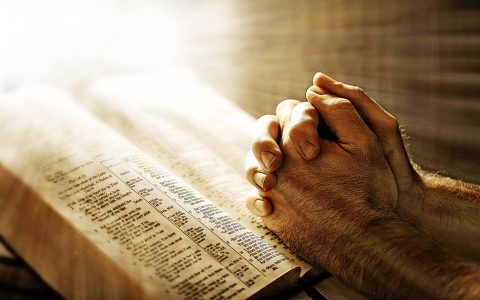 1 John 5:14 ~ This is the confidence we have in approaching God: that if we ask anything according to his will, he hears us.
Each week in our worship service we take the time to share our thanks to God and our burdens.  
The following is our ongoing prayer list:    Thanks to all for your prayers! 
This year we invite you to seek revival through the power of the Holy Spirit during the 10 days of prayer. 
As we face the challenges and the evils of this year, may we bathed our selves with the Holy Spirit for only in Christ that we can gain victory. As Zechariah 4:6 says "Not by might, nor by power, but by My Spirit, says the Lord of hosts."
Suggestions during the 10 days of prayer:
1.Be in a spirit of prayerfulness during the 10 days of prayer
2. Fasting is highly suggested ( highly processed foods, media, anything God puts in your heart)
3. Make a journal and write what your prayers are and His answers and what God is speaking to you thru prayer, during your meditation
5. Pray consistently for 5 people (be specific with their needs)
6. Claim scripture promises as you pray
Join our prayer team on Thursdays at 6pm in prayer via teleconference.   
Dial in number: 877 853 5257  Meeting ID-  613 325 124#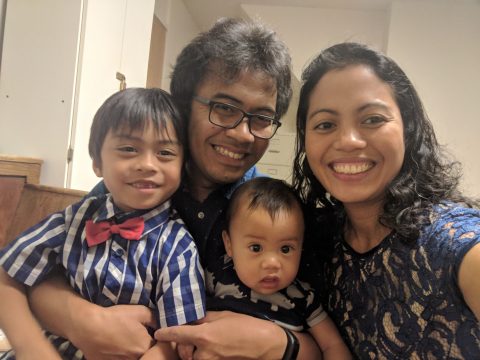 Joni & Ping Digaum with J.D. & J.C.
Remember to also pray for our prayer list in the bulletin:  
Our church family, our school, and our preschool
EACSM: Community Services Ministries
Prison Ministries
Health – Jerry & Mary Mace, Ann & Bob Owens, Betty Oster, Tut Goodman, Sharleen Guille, Holly & Ray Moss, Roger & Tonya Guille, Kelly Goehring
April 10
Jodi - Holly is off the ventilator!  Please continue your prayers for her recovery...
Kelly - I'm glad to be back!  Thanks for your prayers, cards and encouragement.  I've graduated to a cane.  I'm thankful things went well.
Roger - Thanks to God and to the church for your prayers.  Tonya is doing better after our motorcycle accident.  We shouldn't have lived...
Deb - My great grandson's are home now and doing well.  My daughter is better after having her gall bladder out.  Thanks for all your prayers.
Nikko - We've been gone for 6 weeks and it's wonderful to be back!
Pat - Still have some teachers to find. Please pray we can find the right teachers.  Pray for teachers.
April 3
Heidi - Keep praying for Holly. She is on a ventilator and sedated.
Bob - Ann fell in March and had hip surgery.  She is at a rehab facility and continuing to heal. Aspen care.
Heidi - There are some of my students I would like you to pray for.
Jonathan - The school needs our prayers right now. The teachers are overworked and stressed.
Roberta - How is Kelly doing?  She is improving and walking with a walker. Continue to pray for her healing.
dave - Our nation needs prayer as well.
Nancy - My niece was hit by a car as she crossed a street in her wheelchair! Please pray for her that she doesn't get any infection,etc. Her name is Mikayla.
Glenn - Roger & Tonya were in a motorcycle accident.  Tonya is healing after 14 broken ribs and a punctured lung, Roger was "Ok" with no broken bones and they sent him home.  Last night he started having severe pain and went into the hospital.  Thanks for all your prayers.
MaryKay - Last week I had you pray for my neighbor.  He seems to be happy with the money that was given him.  Continue to pray that we get along!
March 27
Update on Holly - Ray texted this morning that Holly was being moved to ICU and doing worse.  I talked to him after church and she has not been moved to ICU yet.  Her oxygen levels are at 90 even on 3 liters of oxygen and if it doesn't come up then she may be moved to ICU.  He talked to her and said she sounded horrible.  Please pray for her and for Ray as well.  He has Covid also and not feeling well either.  
Prayer list from church:
Jodi - Dallas & Sharon Kindopp will be coming back home this week.  Pray for safe travels.
Brian - Remember Holly, Kelly, Roger & Tonya all in your prayers for recovery.
Jessica - Thankful for Spring break
Oren - Pray for the youth at GYC
   Also I'm thankful I have a Savior.  Passover starts tonight to remember that God sent a deliverer.  Praise God He delivered me from slavery.
Dave - Greg went through the procedure ok.  Thanks for your prayers.
MaryKay - We are having water irrigation problems with our neighbors. Pray we know the best way to deal with it.
March 21
Brian - Alexa is camping on the Oregon coast for Spring Break.  Pray for their safety in traveling.
Jodi - Praise that my daughter and gran son are here today.  Pray for all those traveling for Spring break.
Celeste - My sister in law has a friend that is in Myanmar as missionaries.  They are having to move because of unrest and danger and are trying to get out of the country.  Please pray they can do this and for their safety.
Jonathan - Glad to have made it to another Sabbath.  Rough week.  Thankful for the Sabbath and for Sabbath rest.
Jean - Thankful for my granddaughter and great grandson that are here from Oregon.
March 13
Deb - I had you pray for my grand daughters who had babies prematurely.  Delilah, who was in the NICU.  She was sent home yesterday.  The other mother is weak but better.
Pat - Son in law Bruce had a concussion and has been disabled.  He felt God telling him to go walk which has not been able to do, and he was OK, So he drove the car and was ok, the went skateboarding and was OK.  He has no ill effects now.  They are feeling it is a miracle.  Thanks for your prayers.  He spent 5 hours a day in prayer before this...
Dave - Greg still has medical issues with his liver and digestive system.  He will be having a procedure on Monday.  Please pray for him.
Kelly - Remember me and my surgery coming up a week from Tuesday.  I'm nervous about getting my hip replaced, but hope it will be good.  Pray for travels to Salt Lake and to guide the doctor's hands and  mind.
Jean - Did you know God rejoices over us with singing?  In Zephaniah it says God does.  There was a song in my mind as I woke up, "Let us sing a song that will cheer us by the way"  
Steve - Praise and thanks to God for this church and the honor of being your pastor.  It's also good to see Tut here today.