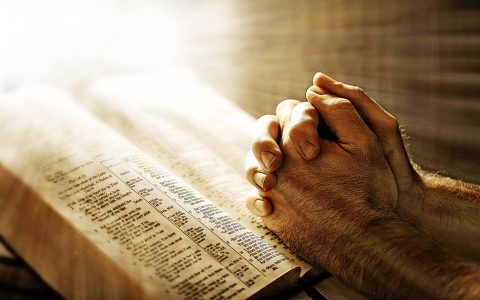 1 John 5:14 ~ This is the confidence we have in approaching God: that if we ask anything according to his will, he hears us.
Each week in our worship service we take the time to share our thanks to God and our burdens.  
The following is our ongoing prayer list:    Thanks to all for your prayers! 
There is also a special time of prayer before Sabbath School each week as well as 6pm on Wednesdays before Mid-week Study.    Join Joni for these special prayer times.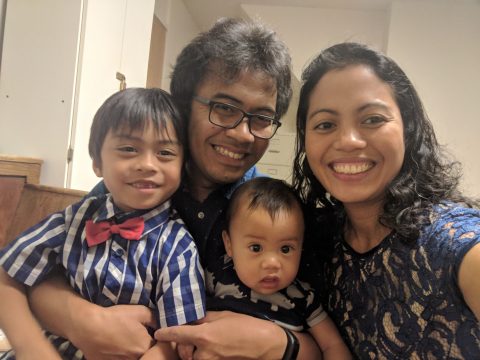 Joni & Ping Digaum with J.D. & J.C.
November 9
Jim - The Hess' are in McCall with the Food Pantry at the prayer conference.  Please pray for their traveling safety
Josie - Happy Birthday to Jodi
Andy - Praise that Tim Weber is here today.
   We just got word that Roger Guille's wife Tonya had a heart attack.
Susan - Thanks for your prayers for Tut.  He had a UTI that went septic.  His Blood Pressure was way down and he was in ICU.  Thanks that we are able to be at church.  Our lives need to be in line with God is our prayer.  Time is short and you never know.
Kelly - Chris is not here today. He is in a lot of pain with his lower back from nerve issues.  It is affecting both sides.
Shannnon - I give thank for my healing - everything is OK.  Thanks for your prayers, cards, texts, emails, food, etc.  It was a huge blessing!
Reesie - Please pray for my arm.  I slipped and fell on it.
Dave - Please pray for our son, Greg.  He has had problems with his liver and now has been diagnosed with diabetes.
Marilyn - There was a big car wreck on the way here.  It looked ad. Please pray for them.
November 2
Joan - Some sad news.  HIllary Hutton, who grew up in the Eagle church has been put on hospice.  Pray for her and her family.
(We are saddened that she passed away at noon on Sabbath) 
This is from the Cloverdale church...
It is with great sadness that we notify you that Hillary Hutton passed away last Sabbath, November 2.  Her funeral service will be at 11:00 am, Wednesday, November 6, at the Cloverdale Seventh-day Adventist Church.  Following the service, there will be a light meal served in the fellowship hall.  Please keep her family, especially her two children, in your prayers.  
Vickie - Thanks for your prayers for Everett.  He has burns on his face from a fire when working on his car.  He is healing.  
My brother, Dennis is going to have surgery next week on his back.  He was losing mobility. He also has cancer on his kidney.  He needs to get to know the Lord, but is mad because his daughter died.
Carol- Thanks to God for blessings.
Kindopps left and made it to Arizona safely.  We leave on Monday.
Brian - Thanks for your prayers.  The Holy Spirit has been working on me.  Thanks to Jesus and to you people
Glenn - Praise the lord for HIs mercy and watchcare.  I was rear ended and totaled the vehicle.  Last night had pain in my neck and shoulders but no pain now.  God watches over us.
Jim - Two weeks ago the diabetes class ended.  The people there were excited about it and want to come back.  
Also, Thanks to those who have taken care of the landscaping here at the church. It's a lot of work.
Nikko - One yeaer ago I asked God to teach me to pray.  This week it's been a year and I have a prayer partner and pray for an hour!  Find a prayer partner! This last weekend was a spiritual weekend of prayer.
Nancy - Thanks to the prayer team.  Pray for me, i've been sick, plumbing needs to be replaced, the CO2 device went off, I feel like I'm being attacked... but God is with me.
Roger - This past week of prayer was fantastic. We've prayed for everyone in the church and to receive the Holy Spirit. I ask for forgiveness if there is anything I've done to hurt anyone.  I love everyone.
Bob - We got a card from Bruce Baldwin's family.  We went and sang and crashed their family party and they sent a card to thank us....
Joni - Thanks to all who had part in the prayer weekend.  
Just got word from Susan, that Tut is in ICU with sepsis.  He is very ill.
I had an MRI last week.  Good news is the tumor has shrunk. Bad news is the lymph nodes have metastisized to skin and muscle.  God is bigger.  Look up to Him.  Seek Him first.
Jodi - It is Biblefest this weekend for Pathfinders.  Please keep them in your prayers that they not only have fun, but learn from the Bible.
Clemente - Praise God's goodness.  Thanks for your prayers.  God is good.
Sheila - Thanks to Rebecca for all she does