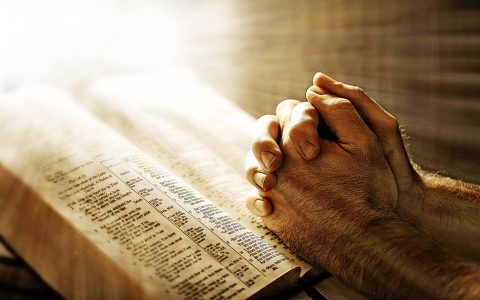 1 John 5:14 ~ This is the confidence we have in approaching God: that if we ask anything according to his will, he hears us.
Each week in our worship service we take the time to share our thanks to God and our burdens.  
The following is our ongoing prayer list:    Thanks to all for your prayers! 
There is also a special time of prayer before Sabbath School each week as well as 6pm on Wednesdays before Mid-week Study.    Join Joni for these special prayer times.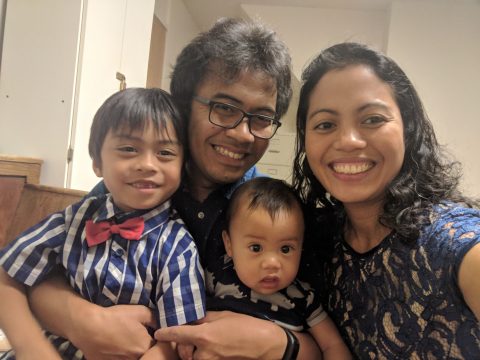 Joni & Ping Digaum with J.D. & J.C.
September 14
Pat - I was coming back from a trip in a rental car and a dump truck came over into my lane. I jerked the car and hit an orange cone, but I'm ok and glad to be here today. Thanks to God
Kelly - Kaylie my friend had a premature baby. The baby has been on oxygen all this time and maybe problems with her brain.  Her name is Everly
Dick - Josh Robbins is in the military.  Write him a note!
Sky - Ryan is still searching for a job closer to home.  Thanks for your prayers
Precious - Thanks to God for safe travels from AFrica.  Many many hours.
Wendy - My sister, Sidney didn't have her heart procedure because she ended up falling and hurting her knee and they also found a mass on her kidney.
Andy - Pray for my mom.  She is having baby steps to getting better.
MaryKay - A gal in the prison, Shelby is back and forth with God. Pray for her.  Also met someone that would like our program in another prison.  Need those can can help.
Ann - Thanks we are back at church today.  I pray He will heal my husband of cancer.
Dave - My sister who is 90, is going through chemo. They detected a mass.
September 7
Nikko - praise for being able to present the food pantry to Parma church
Wendy - My sister will go in for a cardiac procedure on the 11th
Andy - Uncle John passed away.  Pray for comfort, mom - continued healing
Bob - Karen, my friend for treatment and procedure for her cancer
Sue - Josh is in the 2nd phase of his training, graduating at Thanksgiving
Jean - Jodi & Ross are with the baby today.  Ross' mom passed away.
August 24
Andy - Please pray for my mom. She went to see her brother John (uncle on my prior prayer requests) who is dying of cancer & now she is in the hospital with adrenal crisis herself. Please pray she can get well enough to be discharged & fly hm. She said her goodbyes on the phone to her brother today as they expect he will go soon. Thank you  
​Egina -  My son-in-law went in to ER with chest pain.  His name is Moses
Sky - My sister-in-law had surgery for colon cancer.
Pat - Dave Green is in the hospital with severe migraine and some other things.  Please pray for him
Sheila - My son is healing form drugs - his name is Brian
Pat - Welcome to Don Klinger and his wife Linda
David - We have enough refrigerator donations.  Thanks!  Now we just need a full-time truck
Kelly - School started and I'm thankful for a school that has Christian Education.  Remember this year all in your prayers.
Vickie - I played dominoes with the ladies and there was one that was homeless.  I have a roof, food, clothes.  I was humbled and want to keep this in my prayers.
August 17
Pat - We got a text from Susan Green that their grandson had an accident in the shower.  The muscles were cut in his back.
David - I visited the food bank in Portland and it is incredible.  We will redesign ours.  Parma church is waiting for us . WE need a truck of our own.
Jessica - Pathfinders are coming back from camporee and school starts on Thursday
Wendy - My sister in California is having a procedure for her heart rate. - Her name is Didney
Dave - I've been with Eleanor now for 57 years!
Egina - I'm glad my oldest sister is here and grand-daughter.  Pray for the area by Priscilla with fires.
Virginia - I've had 4 heart attacks and strokes and am here. 
Pat - I got a check in the mail and it was just what I needed.  God's timing is perfect.
Tiffany - Praise that imy dad had his 60th birthday
Paulo - glad family is here
Vickie - I am glad to be starting to help with the food bank.  Also, I went to bed without doing devotions and couldn't sleep.  God took the time to die for me.  I got up and did my devotions and was at peace.
Louise - Welcome to Pastor's wife, Susan.  Glad she is back here.
Joni - I had an MRI on Wednesday and the tumors have shrunk!  
Andy - My Uncle John has pancreatic cancer.  He doesn't have long to live.
August 10
Vickie - I've been dealing with the loss of a friendship.  It's been hard. Thanks for your prayers.  I did meet some neighbors and played dominoes. I had a good time.
David - I asked 40 seconds ago for freezers, etc for community services and I just got one!
Sky - My praise is that my son and I were in a car accident and no one was hurt.  The car is totaled, but we are OK.  And Ryan and I will get to live together soon.
Kris - Praise!  We are grandparents for the 5th time!  Born on the 7th.  Lucy Olivia....
Dave - My sister in California had a serious GI issues.  They found a mass and she has cancer.  She will be starting chemo this week.  Thanks for your prayers.
Shannon - Please keep the Pathfinders in your prayers as they travel to Oshkosh.
Paulo - My dad is not here.  He has a hurt neck.
? - Praise the Holy Father for answered prayers.  My daughter won in court and will not have to work 3 jobs now to support her family.  They are blessed.
August 3
Vickie - issues with a friend that doesn't want anything to do with the Lord.  It hurts my heart.  Pray for her and me.
Pamela - Kyle's mom was baptized last week.  Pray for his dad.
Sky - Praise! I got married.....  the Lord blessed me with Ryan.  He wants to get baptized, so we'll be working on that.
Visitor - I'm from Cambodia, I came here before.  I want to get to know you all.  This is my church.   I'm going to visit my daughter and and new baby, pray for my travel.  
Madeline - Thanks for my friend Sandra.  When I lost my mom, she was there for me.
Roger - My step daughter was at work and saw a  4 car pile-up.  She went out to help and did CPR, but they died.  She is pretty shook up.   Also, my wife had a heart attack on Wednesday.  It was minor, but concerning.
Nikko - I fell Thursday and broke my knee cap.  Pray for healing.  Also prayers for community services as we get going.
Letisha - continue to pray for the situation with my girls.  There is a custody evaluation.  Pray for God's will and what is best for my daughters.
Dennis - Paulo wants it to be known his birthday is tomorrow!  He will be 33