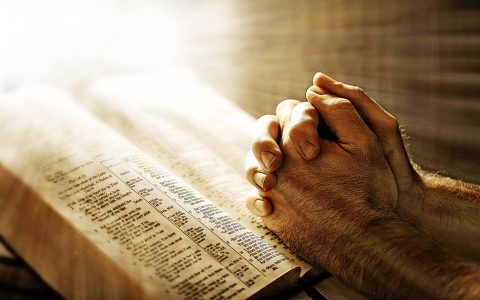 1 John 5:14 ~ This is the confidence we have in approaching God: that if we ask anything according to his will, he hears us.
Each week in our worship service we take the time to share our thanks to God and our burdens.  
The following is our ongoing prayer list:    Thanks to all for your prayers! 
As it has been our practice for the last 2 years, we are joining again the worldwide 10 days of prayer. It started Wednesday at 7 pm. Just go to the link below and it will directly lead you to the 10 days of prayer tonight and every night for the next 10 days, that simple! 
https://micron.zoom.us/j/613325124?pwd=M1JaUUEvV1dqTStFU05ZSW5yQTRjQT09
For those who don't want to be seen and just want to hear, you can dial 877 853 5257
Meeting ID- 613 325 124#
If you want to read more and want additional resources, below is the link to the 10 days of prayer website. https://tendaysofprayer.org/    We believe prayer is the birthplace of revival. 
This year we invite you to seek revival through the power of the Holy Spirit during the 10 days of prayer. 
As we face the challenges and the evils of this year, may we bathed our selves with the Holy Spirit for only in Christ that we can gain victory. As Zechariah 4:6 says "Not by might, nor by power, but by My Spirit, says the Lord of hosts."
Suggestions during the 10 days of prayer:
1.Be in a spirit of prayerfulness during the 10 days of prayer
2. Fasting is highly suggested ( highly processed foods, media, anything God puts in your heart)
3. Make a journal and write what your prayers are and His answers and what God is speaking to you thru prayer, during your meditation
5. Pray consistently for 5 people (be specific with their needs)
6. Claim scripture promises as you pray
Join our prayer team on Thursdays at 6pm in prayer via teleconference.   
Dial in number: 877 853 5257  Meeting ID-  613 325 124#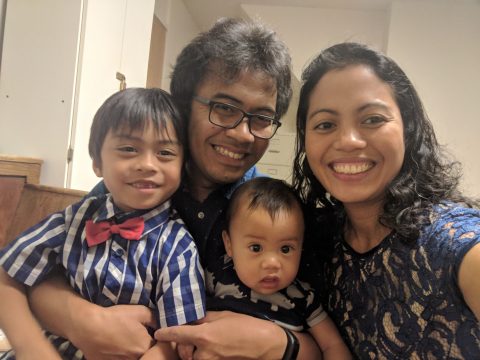 Joni & Ping Digaum with J.D. & J.C.
Remember to also pray for our prayer list in the bulletin:  
Our church family, our school, and our preschool
EACSM: Community Services Ministries
Prison Ministries
Health – Jerry & Mary Mace, Ann & Bob Owens, Betty Oster, Tut Goodman, Jean Guille, Sharleen Guille
Safety—Josh Robbins/military
God's Will—Pigmans
Comfort - Hakala & Leslie Families
January 16
Kelly - My Dad's brother, Ted is bleeding internally.  He's in ICU in San Antonio, TX.  He's already been given 2 pints of blood.  Others in the family have passed away from colon cancer.  He will be trying to go down there.  Pray for dad's travels and for his brother's health.
Susan - Thanks for your prayers. Tut was hospitalized in December.  We appreciate your prayers and love!
Joni - The 10 Days of prayer have been especially precious to us.  Gave us a spiritual blessing.
Also, Ann was sick and it was possibly cancer, but we prayed all week for her.  The second test came back negative!  They moved to their assisted care place on Friday.
Jodi - 10 Days of prayer was a real blessing for the times I could do it.  It was good to have that time each day to connect with each other and with God.
Brian - The time I did the 10 Days of prayer it was a blessing to pray for others and each other.
Wendy - My coworker, Karen has lung issues.  She had it for 5 years and didn't know what it was.  She finally went to Mayo clinic and it's just Asthma!
Paulo - Pray for us. I miss my dad.
Hannah from email - The family I've been cleaning for decided their daughter needs to learn to clean. Great idea, but it means I'm out of work. Please pray I can find 3 steady houses to clean in the next couple weeks or that God will show me what to do instead.
January 9
Got word from Janette that she talked with Bob Owens today and Ann is in the hospital and they think she may have cancer.  They will know more in a few days.,  She has faith but is scared.  They will be moving to assisted care next Friday and would appreciate prayers that the move and adjusting to their new home goes well.  
Nikko - Praise that my nephew Scott who had esophageal cancer.  He had chemo and radiation and went to Salt Lake for surgery.  The cancer is gone!
Kelly - I asked for prayer last week for my Grandpa in rehab.  I found out he went home!
Jonathan - Praise for my wife and children, a house and food.  We had a wonderful Christmas despite Covid and the best is yet to come!
Jessica - We have a new 6th grader at school.
Egina - I have been blessed with the prayers at the 10 days of prayer.
Louise - Needs a ride from Star since she will be moving there.  (Already answered!)
David - Literature is needed to give out with community services.
Bread needed to be picked up from Albertson's. (already answered!)
January 2
Rebecca - Today is Clemente's 90th birthday!
Nikko - We had a safe trip to visit my brother and sister in law
Heidi - We had a great break.  I enjoyed it!
Wendy - Pray for a friend that is going to Mayo clinic for some tests
Jonathan - My brother is visiting and blessed us with their music today.  We're glad they shared the holidays with us.
Pat - MarkKay went sledding and hit a badger hole.  She has a compound fracture of L2.  She's laid up and in pain.
Paulo - Pray for mom and me.  My dad died.
Jodi - My sister has a former student that lives here in the area. He is dying from lung cancer and at this point is an atheist.  Please pray he will accept Jesus.
Pat - Pray for our children. They are not believers.  Pray for all our family and children
Kelly - Continue to pray for Grandpa Frank in rehab.  
Praise that we went to Montana for a wedding and got to see beautiful mountains, nature, bald eagles, God's creation.
Martha - Pray for the Pathfinders in McCall.
December 26, 2020
Nikko - Please pray for my nephew Scott as he sees a specialist in Salt Lake for surgery for his cancer.  Also my sister Emma has a heart condition.
Bert - Keep praying for Jean Guille
Brian - So glad to see Egina here again.
Egina - Thanks to the church for all your support and love
Rebecca - Thankful for the quick healing of my son
Nancy - Thankful for communion service today.  It has been too long.
Jodi - Remember Andy in your prayers.  He was discharged and no major heart conditions, but need to figure out what is going on.
Also Louise emailed and she will be needing to go to a nursing home soon as she is not getting around very well anymore. Please pray for her.
Joni - My friends are here. Praise the Lord!
Praise for Tut.  He was discharged yesterday, Susan is doing well and his caregiver, Mel is also doing good!
Cindy - Pray for Carol.  She is doing ok with chemo and then will have radiation.  They would love communication from people.  They are isolating at home.