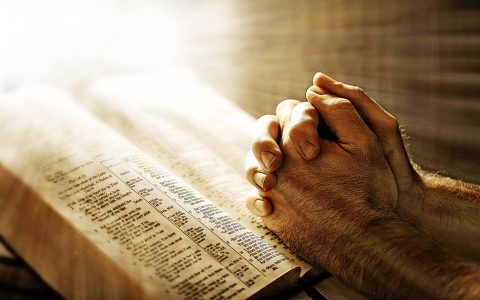 1 John 5:14 ~ This is the confidence we have in approaching God: that if we ask anything according to his will, he hears us.
Each week in our worship service we take the time to share our thanks to God and our burdens.  
The following is our ongoing prayer list:    Thanks to all for your prayers! 
Join our prayer team on Thursdays at 6pm in prayer via teleconference.   
Dial in number: 877 853 5257  Meeting ID-  613 325 124#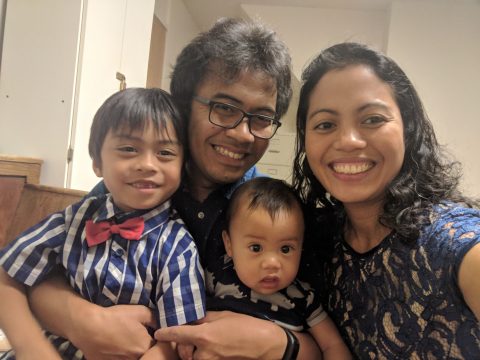 Joni & Ping Digaum with J.D. & J.C.
Remember to also pray for our prayer list in the bulletin:  
Our church family, our school, and our preschool
EACSM: Community Services Ministries
Prison Ministries
Health – Jerry & Mary Mace, Ann & Bob Owens, Ruth Leslie, Betty Oster, Tut Goodman, Jean Guille, Sharleen Guille
Safety—Josh Robbins/military
God's Will—Pigmans
November 21, 2020
Melanie - Family is healthy and happy and getting ready for a baby to be born.  Thanks to God for everything.
Pray for Wade Smith who is the blacksmith for our Live Nativity.  His shoulder is really hurting.  He may have to have surgery and right now cannot do anything of his trade.
Jessica - Preschool family just had a baby on Thursday
Egina - My daughter is here from California.  Please pray for Priscilla & Brad and Brad's mom.  They all have Covid.
Wendy - My sister Sydney is in the hospital with an infection
Martha - My younger brother was exposed to Covid and he was with my mom & dad who are older and have underlying conditions.  Please pray for them to stay healthy
Brian - I'm grateful that my family is all here together.  We have food, warm house, clothing.  God is in charge.
Cindy - I'm working at The Cottages and there are several people on hospice.  Just remember them and their families.
November 14, 2020
Nikko - My nephew broke his back.  He was the bass singer in the Heritage Singers and was at Max Mace's funeral when it happened.
Also my other nephew with cancer will have surgery soon.
Bert - Lately my medical status has been upsetting.  My heart has been speeding up too fsat.  I had them pray for me during the Thursday night prayer time and now it is back to normal!..  Praise God for His help and healing!
Jonathan - My mom Joan is recovering from chemo and all is well, but now is having cataract surgery.
David - I had cataract surgery this past week and it went tremendously
Van - I had cataract surgery and I can see like a young man again!
​Jodi - Please pray for Kaleb's family.  He is a student at our school and his grandmother is not doing well.  She had multiple strokes​ and is not doing well.  She is only 67.
Nancy - Gilly's mom has cancer, daughter a 3rd stroke.  Also pray for Jerry & Mary as they are grieving Max's death.
Van - Pray that we can stay open at church.  
Louise - I feel we need to replace our apostate leaders in the church.  .
Heidi - Pray for all our leaders.
Jonathan - Recovering from Covid and are blessed with the miracle of health and life.  Why do bad things happen we wonder....  but we still were able to pay our bills this month.  WE need to claim God's promises to provide for our needs.
Call to church - Please pray for Joann Wright in Ashley Manor near here.  She watches 3ABN and cannot go anywhere out of the building. 
November 7, 2020
Jonathan - Thankful to be back in church after recovering from Covid.  We need to keep our trust in God
Nancy - I've been just depressed over the election, etc.  but God has allowed me to be 3/4 of a century this coming Thursday.  God has blessed me. 
Kelly - I've been to the doctor to make sure my heart is ok.  I have a family history.  I've had blood work, EKG, etc. and a heart monitor.  So far everything is good.  I'm thankful for the good news.
Melanie - Praise that even when there has been stress this week that Fod is in control and we have hope.  He loves us and died for us.  Everything is done through love.  WE are loved and need to show that to others!
Paulo - My dad is having problems with his back.
Priscilla - My father-in-law is having problems with kidney stones and they found a mass on his kidney. Please pray for him.
Brian - Thanks that our daughters never got Covid.  Pray for those recovering.
Joni - Praise for the kids leading out today.  Also, I had a Cat scan several weeks ago and there is NO CANCER!
David - I have cataract surgery on Tuesday.  Thanks for your prayers.
Kelly - My cousin's son who is only 1 1/2 years old has kidney cancer.  He is going through treatment.  Please pray for Kaden.
Jonathan - My mom had a lump in her breast and has had it removed and treatment is done.  Things look good!
Mark - I have a friend in Pocatello that was messing around with a gun and thought it was empty.  He shot himself in the head.  He is on life support, but it isn't good.  Please pray for him and the family.
Pat - There is so much turmoil with the election.  Pray for unity in our country.  It's time to share God.
Also keep in your prayers the Mace family at the passing of Max mace.
Sharleen Guille who has had some strokes.
Jean Guille who has cancer returned.