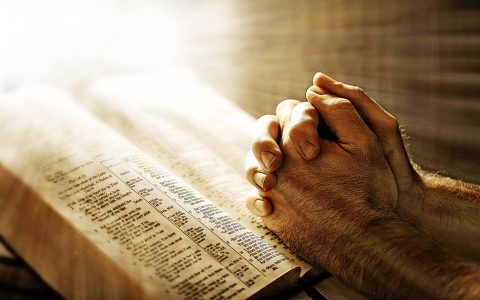 1 John 5:14 ~ This is the confidence we have in approaching God: that if we ask anything according to his will, he hears us.
Each week in our worship service we take the time to share our thanks to God and our burdens.  
The following is our ongoing prayer list:    Thanks to all for your prayers! 
There is also a special time of prayer at 5:30pm on Thursdays in the chapel.    Join Joni for these special prayer times.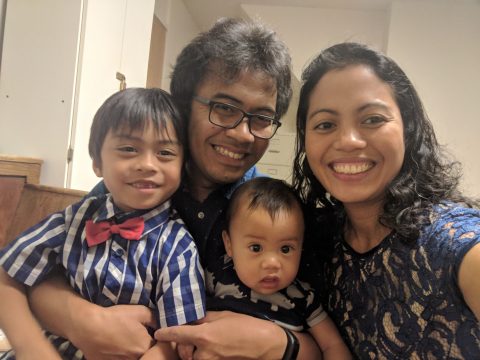 Joni & Ping Digaum with J.D. & J.C.
May 30
Roger - Pray for Kenneth. He has an invalid wife to take care of.  He wants to have Bible studies.
Also, prayer for Jerry & Mary as they move into assisted care living.
Marilyn - Pray for the elections coming up and for online protection for all the evangelism being attacked.
Heidi - Havilah has a rash and is miserable.
Tim - Pray for my brother Tom who had twin friends that committed suicide on Thursday and friday.  Also pray for their family.
Karen is slowly getting better with PT.  She's hoping to be here next Sabbath.
Jessica - Alexa turned 20 on Thursday.  
Pray for the 8th grade graduation for tomorrow.
Andy - I've been driving Janette to work since her foot is broken.  We were run off the road by a semi.  Glad to be alive.
Nikko - WE had our 3rd Anniversary!
Carol - So glad that no one here has had the virus. WE have a lot to be thankful for.
Tim - Dick Balkins has been staying with his kids.  He is not attending because he said he is slipping in his memory and so is not driving.  Keep him in your prayers.
May 23
Nikko - my sister's friend's son ran away from his home.  His name is Loren.
Jim - My wife is having a hard time
Wendy - Pray for my sister Sidney.  She has health issues and dialysis 4 times a week.
Heart - A friend had a baby 10 days ago and she has a brain aneurysm.  She has two kids.
Marilyn - My friend died of a brain aneurysm and sister has dementia and need to find a place for her.  Name is Jean
Ross - Praise that I'm starting a business and have some customers.  So I guess I have a job now!
Van - My mom is 88 and has osteoporosis and a fracture in her back with a lot of pain.  She can't walk.
Jonathan - This is my second week back and the Shingle pain is gone, but now I just really itch!  Lavender oil helps....  Back working.
Jodi - Praise - My daughter Joni and family are here and it's Ross' birthday today.
From our facebook page:  
Just a reminder to please keep the Schlenker family in your prayers please. I feel like I have hit my lowest point finding that my husband has found someone new. Just need prayers for the lord to help...
May 16
Jodi - Praises!  I had my second yearly mammogram since breast cancer and it was clear!  We also were approved for a grant from the health department for the preschool that hwlps with costs of staying open during Covid19.  Praise the Lord!
Jim - Pray for our school and preschool
Myrna - Pray for Jerry & Mary Mace. They are apart with Jerry at Assisted Care and Mary in Rehab.  She says PT is painful.
Pat - Pray for all our schools and the teachers who are teaching remotely.  It is hard
Cindy - My siter is moving here.  She had an offer on the house and will move here the end of June.
Kelly - My mom fell and broke her arm and possible messed up her rotater cuff.
A friend, Jewel, passed away from a heart attack and another friend, Tawny, had a stroke and passed away.  Please pray for their families.
Heidi - Jonathan is happy to be here.  His shingles are getting better.
Ana - Pray for Demetrio Martinez.  He is having some health issues and is like a grandfather to me.
May 9
Jonathan DePaula has Shingles and is getting better, but it has been painful.
Karen Roosenberg is getting better from her shoulder surgery
Mary Mace fell and broke her back.  She is in rehab now.  Prayers for healing
Terry Dalton is in the correctional facility and would like our prayers. He will be getting out soon.
Betty Oster will be having surgery for the removal of a cancerous lesion on  her leg. Prayers!