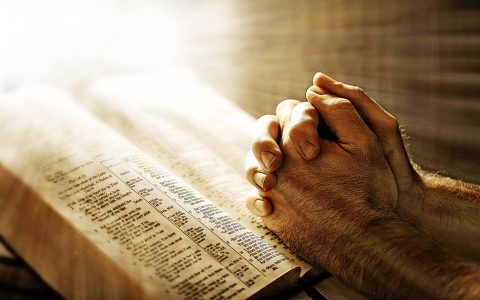 1 John 5:14 ~ This is the confidence we have in approaching God: that if we ask anything according to his will, he hears us.
Each week in our worship service we take the time to share our thanks to God and our burdens.  
The following is our ongoing prayer list:    Thanks to all for your prayers! 
This year we invite you to seek revival through the power of the Holy Spirit during the 10 days of prayer. 
As we face the challenges and the evils of this year, may we bathed our selves with the Holy Spirit for only in Christ that we can gain victory. As Zechariah 4:6 says "Not by might, nor by power, but by My Spirit, says the Lord of hosts."
Suggestions during the 10 days of prayer:
1.Be in a spirit of prayerfulness during the 10 days of prayer
2. Fasting is highly suggested ( highly processed foods, media, anything God puts in your heart)
3. Make a journal and write what your prayers are and His answers and what God is speaking to you thru prayer, during your meditation
5. Pray consistently for 5 people (be specific with their needs)
6. Claim scripture promises as you pray
Join our prayer team on Thursdays at 6pm in prayer via teleconference.   
Dial in number: 877 853 5257  Meeting ID-  613 325 124#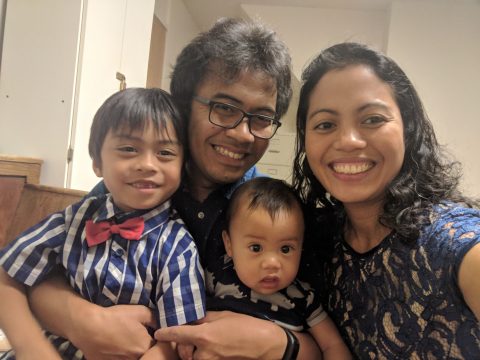 Joni & Ping Digaum with J.D. & J.C.
Remember to also pray for our prayer list in the bulletin:  
Our church family, our school, and our preschool
EACSM: Community Services Ministries
Prison Ministries
Health –  Ann & Bob Owens, Holly Moss
Comfort - Hiebert family
Sept 11
Karen - Terrence works with my mom as a caregiver.  His house was destroyed in the hurricane from a tree.  His father died from heat stroke this week also.  There is no power in Baton Rouge and things are rough.  Please pray for Terrence.
Dave - Praise that God has seen us through Covid. ase pray for my brother in CA that had Covid, my friend in CA that has Parkinsons and a lady I saw at the Drs that had some physical difficulties that God will heal her.
Jodi - Please remember the HIebert's in your prayers as Janette's dad passed away
Mark - Some friends have a son with Down's.  He has been assisting with the football team and they made him a member and he even scored a touchdown. I'm thankful for people that put him ahead of themselves.
MaryKay - Please pray for Bill who worked on our windows.  He doesn't believe in God.
Ana - My neighbor Jim has cancer and got Covid.  Please pray for him.  Thanks to those that prayed for Mark and I when we were sick.  We will be moving after we get married and I can't thank this church enough for what you've done in my life.  You are my family and we will miss you.
Kevin - I was in for an outpatient procedure and the next day, the Dr. calls me to say that he has Covid.  We had to quarantine but are OK!  Allison was going to be required to get a vaccine for work but they finally accepted her religious exception!
Shannen - Please pray for Chris in iCU with Covid
Susan - In times like these that we see in scripture.  I'm glad God never leaves us.  Satan is working against.  Mel has Covid and can't be here for the meetings.  She was going to come.  Please pray for her.
Brian - Pray for the Pastor as he recovers and for Pastor Tim with these meetings.  Pray for the Holy Spirit to be here.