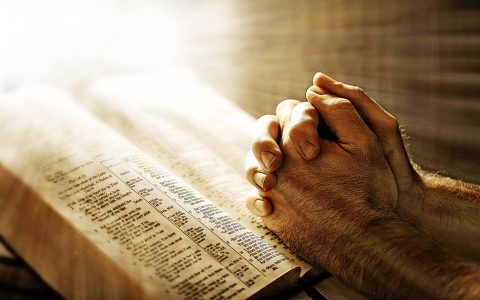 1 John 5:14 ~ This is the confidence we have in approaching God: that if we ask anything according to his will, he hears us.
Each week in our worship service we take the time to share our thanks to God and our burdens.  
The following is our ongoing prayer list:    Thanks to all for your prayers! 
This year we invite you to seek revival through the power of the Holy Spirit during the 10 days of prayer. 
As we face the challenges and the evils of this year, may we bathed our selves with the Holy Spirit for only in Christ that we can gain victory. As Zechariah 4:6 says "Not by might, nor by power, but by My Spirit, says the Lord of hosts."
Suggestions during the 10 days of prayer:
1.Be in a spirit of prayerfulness during the 10 days of prayer
2. Fasting is highly suggested ( highly processed foods, media, anything God puts in your heart)
3. Make a journal and write what your prayers are and His answers and what God is speaking to you thru prayer, during your meditation
5. Pray consistently for 5 people (be specific with their needs)
6. Claim scripture promises as you pray
Join our prayer team on Thursdays at 6pm in prayer via teleconference.   
Dial in number: 877 853 5257  Meeting ID-  613 325 124#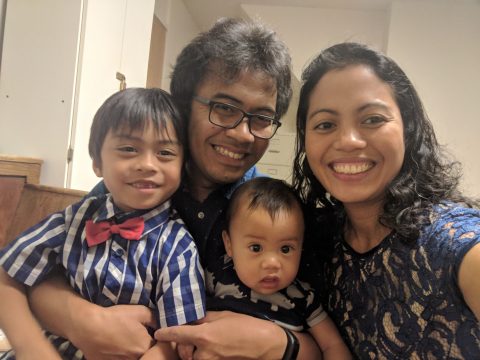 Joni & Ping Digaum with J.D. & J.C.
Remember to also pray for our prayer list in the bulletin:  
Our church family, our school, and our preschool
EACSM: Community Services Ministries
Prison Ministries
Health –  Ann & Bob Owens, Holly Moss
June 12
Martha - We've had an exciting 2 months.  Austin graduated from GSA, he bought a truck and got his driver's license and will be going to work at summer camp tomorrow. 
Linda - There was a lady that came up before church that was desperate for gas money.  God seemed to impress on me to give her $20.  She was so grateful.  Maybe God used me ...
Jodi - I'm just so grateful for the wonderful creation that God made.  We were in Alaska for two weeks and Dukes were at Bryce & Zion.  So differences but such beauty that God made.
Kelly - I'm glad to see Fred & Ciera here today!
Martha - Austin is going to be baptized next Sabbath up at Camp Ida-Haven.  At 5:30pm if you can come.
Bert - I was at Winco and a fellow behind me paid for my groceries!
Gloria - This is the 2nd Sabbath here and all are very friendly.  Praise God he has saved me 3 times from death.  He is always there.  Need to turn in our lives to Him more.
​Paulo.
May 22
Karen - Elder Prest is still in ICU, but getting better slowly.
    I'm going to go be with family and pray that the truth is understood.
Mark - 1 week of school left and I'm sure the teachers are excited. Thanks to God for a successful school year.
Martha - A friend's husband passed away and their daughters have major events to go through without their dad.  High School Graduation and a state track meet.  Please pray for Erica, Lexi, and Lily as they deal with this without Brian.
Nikko - My nephew Scott had a successful surgery but has another thing to deal with and rehab. Please pray for him.
May 15
Kelly - Thankful we had a safe trip.  God watches over us. 
My friend Morgan fell again.  She is having a hard time recovering from her back surgery.
Jodi - Please pray for kids in our school and preschool.  Some are from broken homes and are going through a lot of stress in their lives.
Roberta - Donna Chase had surgery on Tuesday.  She had rods put in her back.
Jessica - Pray for David Prest. He had open heart surgery this week.
Brian - My mom is coming to visit for 3 weeks.  She will be glad to see everyone again.
Jessica - Happy to celebrate Celeste's birthday this past week.
Celeste - Thankful for friends!
May 8
Kelly - Pray for our family at the loss of my grandpa and for our travel to Texas for the funeral.
Nancy - I'm thankful that God saved us.  We almost had a head on collision because someone was trying to pass people and didn't make it.  We had to pull off the road. God takes care of us!
MaryKay - I'm glad that Teddy and Velma are back in church with us!
NIkko - Happy mother's Day to all.  I miss my mom.  A praise for a safe trip also.
Steve - Pray for our school and preschool.  They are a great ministry.  Pray for the teachers and the students.
Sharon - Glad that Esther Benedict is back and that Ann & Bob are here today!
David - Appreciate that everything is ok after a fire in the trailer from an electrical problem and it got repaired.  Praise God.
Brian - Praise for the graduation of Pastor Steve!
May 1
Kelly - My friend Morgan who had back surgery fell and is hurting...
Jodi - Holly is at home and doing well.  Still weak and only has half her lung capacity.  Continue to pray for her recovery
Pat - Need 2 more teachers still.  Prayers for the right ones.
Brian - Thankful that God is faithful. HIs promises are sure.
April 24
We just found out that Pat Kelly has passed away possibly a few months ago and we didn't know it.  Please keep the family in your prayers as some of them are just finding out as well.
Also, pray for the repairs on the Community Services trailer after a fire yesterday.
Mark - Praise that Alex has been accepted into Gem State Academy
Kelly - My friend Morgan had back surgery.  Please pray for her recovery
David - Praise that the trailer wheel bearings were frozen and it was ok.  God takes care of us.
Heart - pray for those at Good Sam.  They are closing and the residents need to find a new home.
Brian - Praise that I have a job starting a week from Monday.  Only 10 minutes away.  I worked at Good Sam for a long time and it was a good facility. Prayers for the residents and the health care workers there.
Egina - Praise for answered prayer for Holly
Jodi - Yes, Praise for Holly getting better.  She is still very tired and has only 50% of her lungs, but doing much better and will go home this coming week.
Nikko - Praise for my husband who does so much with rebuilding the trailer, etc.
We will be leaving to N. Idaho in July.  The community services needs someone for leadership.  We had 380 families served this month. 
It's nice to see Jim & Sheila here today!
Mark - Celeste and other women are up at Ida-Haven this weekend.  They were driving up and an implement was in the road.  They had to go off into the ditch and it just missed them.  Praise God He was taking care of them!
Susan - Our neighbor's son Matt is out of prison and we were sharing the Bible with him.  Pray he will be able to find peace in Jesus. I have found peace during all the issues with taking care of Tut and Covid and sondering what would happen.