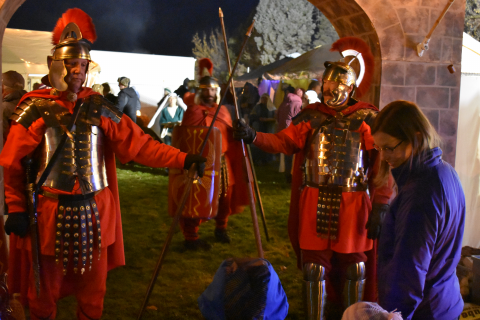 December 6 & 7, 2019
Reminding you of the Real Reason for the Season..... JESUS!    (see pictures under Live Nativity tab)
Last year, the Eagle Seventh-day Adventist church along with the help our neighboring The Church of Jesus Christ of Latter Day Saints and Crossroad Fellowship Church had the Live Nativity for the community. (We welcome participation of any other community churches in this special event in the future)
We experienced the Bethlehem marketplace and the story of the birth of Jesus, sang Christmas carols and listened to beautiful Christmas music, kids did some Christmas crafts and we had some hot soup and hot chocolate.
We got to pet Clyde the camel, the sheep, donkey, horse, goats and see the shepherds.
"Taxes" of non-perishable food were collected for the Idaho food bank.  We had 425 pounds of food donated to the food bank which was 354 meals!  This year we will be able to help the new Treasure Valley Mobile Food Pantry.
Live Nativity Schedule of Events